CSR activities
We seek to achieve equal opportunities
We encourage groups struggling with difficulties on the labour market caused by stereotypes, institutional and social barriers, or tough life situations. In 2021 we began cooperation with the "Success Written in Lipstick" Foundation, a leader in professional activation of women. In the joint campaign "I am success!" we organize webinars and workshops, and prepare educational materials and reports, all focus on supporting women in their professional development and breaking through the glass ceiling.
CSR activities
We support IT talents
Since 2015 we have supported young tech talent via the Batory Foundation Scholarship Fund. Since the start of this initiative, we have supported 55 students—young people from underserved communities who have qualified for the initial years of university studies in computer science and new technologies. Scholarships are dedicated to high school graduates who are socially engaged and aspire to pursue a career in key fields for the future of the labour market.

CSR activities
We engage young people in social projects
Since 2019 we have been partner of Beyond Theory, olympiad which encourage high school students from Polish schools to organize social projects and gain skills for the future. Over 2,800 campaigns have been held so far in the project. Grupa Pracuj has also supported initiatives such as the Beyond Theory group of teachers, the School Ranking, a guide to remote learning, and lessons plan on key principles for joining the job market.

CSR activities
We promote climate initiatives
By active participation in the evolution of the labour market and the Polish economy, we observe climate change impacting the environment and the atmosphere. We were involved in launching a countdown billboard displaying the current number of remaining coal-burning furnaces in Warsaw, as these polluting devices are being replaced by the end of 2022 under the city's anti-smog resolution. As of September 2021 there were still nearly 15,000 in operation.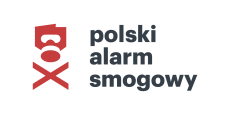 CSR activities
We engage our team
Through nine editions of the campaign called "Aid with [email protected] effect," we have encouraged our staff to apply for grants for socially beneficial projects. In 2020 the project focused on measures combating the negative impacts of COVID-19. The committee selected 22 projects which were able to assist 324 people—and 150 animals—in a difficult situation. About 10% of Grupa Pracuj staff took part in volunteer activity as part of the project.
CSR activities
We respond to COVID-19
Since the outbreak of the COVID-19 pandemic, CSR measures have played a huge role in the strategy of Grupa Pracuj. Alongside initiatives successfully pursued for several years and a special edition of the "Aid with [email protected] effect" campaign, in 2020 we also supported actions conducted by Warsaw Genomics aimed at increased access to coronavirus tests at a critical moment in the pandemic.